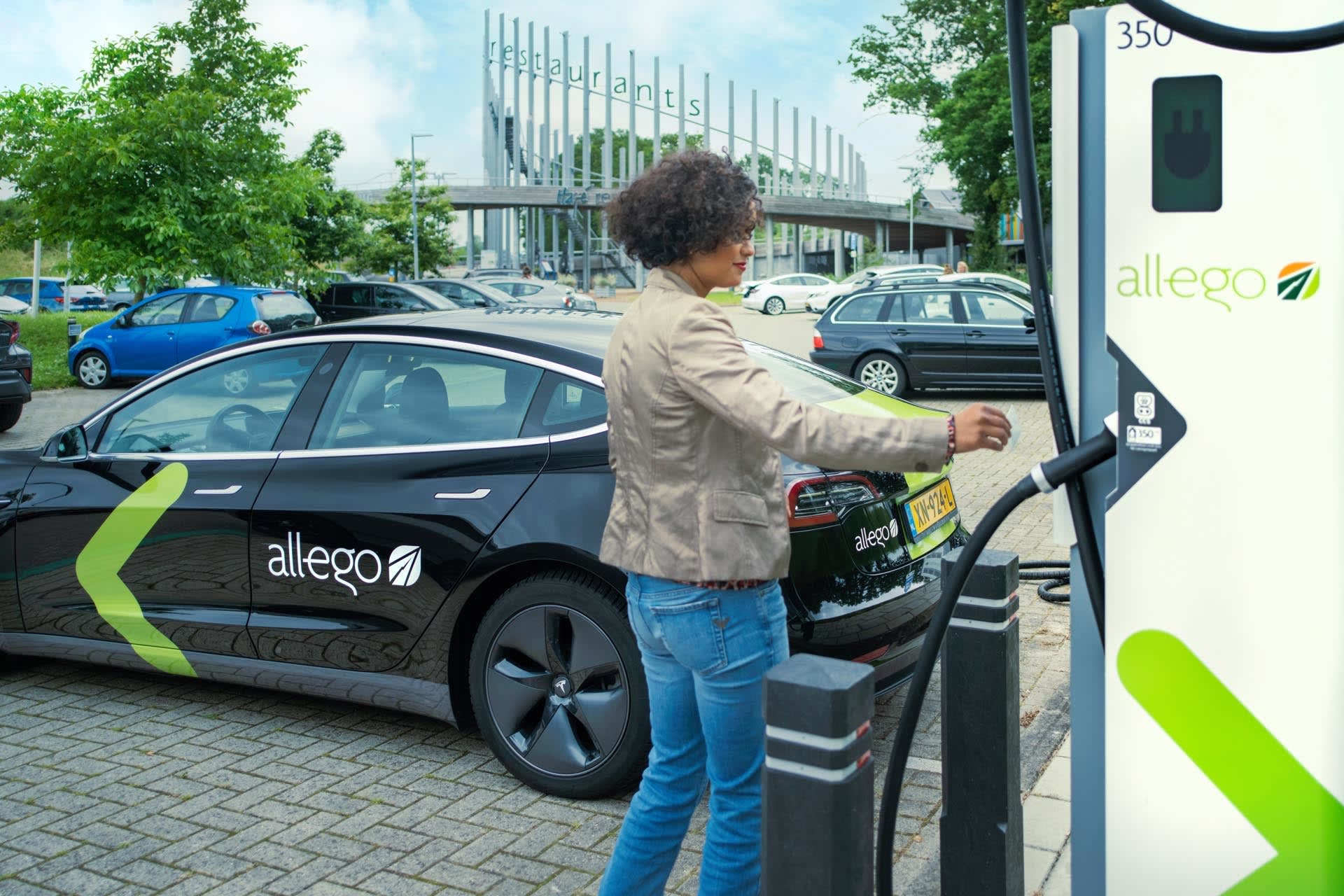 Risk & Compliance Officer – IT General
Arnhem

,

Gelderland

,

Netherlands

Finance
Job description
This is Allego
Allego provides reliable charging solutions to cities, companies and consumers. We deliver charging facilities that can be used by all electric cars and every EV driver, providing a seamless charging experience. Our goal is to contribute to zero emission mobility and see to it that EV drivers can charge at the right location with the right solution. The EV market is growing and changing rapidly. The road will be exciting and with confidence we move ahead.
A bit more about the job
As a Risk & Compliance Officer, you are responsible for designing and implementing risk management and internal controls within Allego IT environment.
You provide advice and support to the business (1st line) in effectively managing all relevant process and compliance risks, with a specific focus on IT controls. You ensure compliance with industry standards and regulations, as well as internal policies and procedures related to IT General Controls.
In your role, you facilitate risk analysis specific to IT systems, execute tests of effectiveness on key IT controls, and coordinate remediation actions for any identified control gaps. You act as a true business partner within Allego, collaborating closely with various departments, including finance, sales, procurement, and operations, to align IT controls with their respective processes and requirements.
Reporting to the CFO, you operate independently while working closely with finance team members, colleagues from other departments, and the audit team. The international nature of Allego's operations adds an extra dimension to your role, providing opportunities for growth within the organization. As Allego continues to grow and evolve, your contribution in controlling and improving IT processes is highly valued and appreciated.
This will be your main responsibilities:
• Facilitating activities to promote risk management and compliance awareness
• Identifying and analyzing IT-related risks across business processes and systems.
• Planning and coordinating the IT control cycle (plan, do, check, act)
• Developing and updating risk and compliance policies and procedures specific to IT General Controls.
• Supporting in executing key controls and remediating control gaps within the IT environment.
• Testing the effectiveness of IT General Controls in line with industry standards and best practices.
• Reporting on the status of IT General Controls and providing relevant insights and recommendations.
• Maintaining and enhancing the IT control framework to align with evolving risks and regulations.
• Implementing best practices and identifying automation opportunities to improve efficiency and effectiveness of IT controls.
• Enhancing business process controls related to operational excellence and aligning them with IT General Controls.
• Monitoring regulatory changes in laws, regulations, and industry standards that impact IT risk and compliance. Assess the impact of these changes and ensure adjustments are made to policies and procedures accordingly.
Job requirements
This is you (we hope)
You hold a bachelor/master's degree in (IT) risk management, accounting & auditing or similar. You have several years of relevant work experience in (IT) risk & compliance, internal control or (internal) audit and you have excellent knowledge of (IT) risk & compliance standards and preferably SOx. On top of this you: 
You live in the Netherlands;
Experience with Microsoft Dynamics F&O is a plus;
You have excellent knowledge of (IT) risk & compliance standards and preferably SOx;
You are comfortable with co-working and coordinating with different internal and external persons;
You are pro-active and have a hands-on approach;
You are structured, analytical and organized by nature;

You are able to work well under pressure and meet deadlines;
You are able to motivate team members;
You have strong communication skills and are fluent in English (Dutch, German or French will be a plus);
Enough ambition to keep driving forward with us!
This is our offer
A challenging job in a fast-paced, goal-oriented environment. A competitive salary depending on education and experience. A good package of secondary conditions, including end of year premium, pension and a personal budget. At Allego you choose your own challenges, we will make education and training available to keep driving forward.
If you are interested in working at Allego we look forward to receiving your resume and motivation letter via the direct link. Please note we are looking for candidates who are eligible to work in the Netherlands and who do not need to relocate.
We look forward to meeting you.
Please do not contact us if you are an agency. We understand that you, above anyone else, have the best candidates, but we count on it that those candidates will know where to find us themselves.