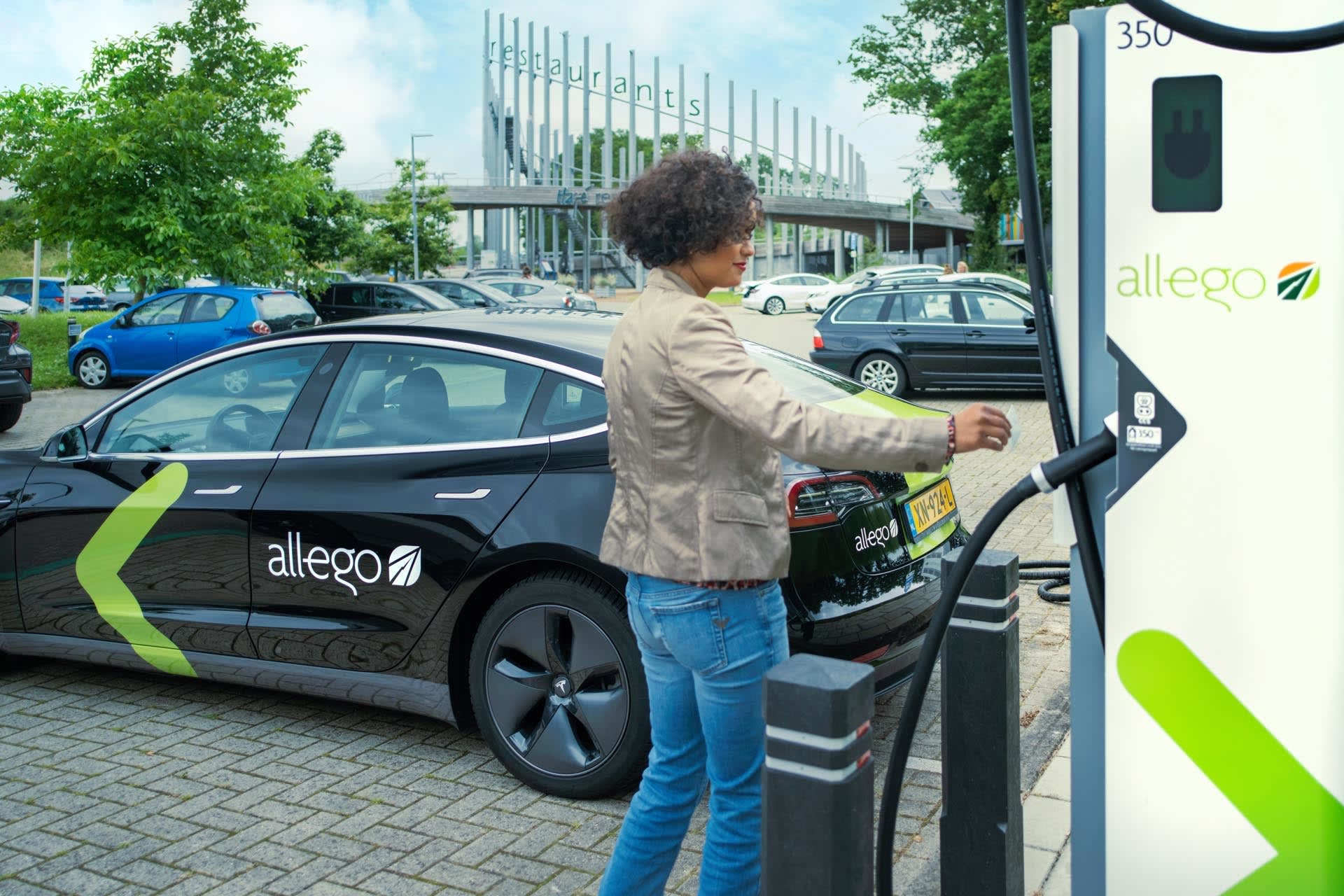 IT Service Desk Operator
Arnhem

,

Gelderland

,

Netherlands

EV Platform
Job description
Allego provides reliable charging solutions to cities, companies and consumers. We deliver charging facilities that can be used by all electric cars and every EV driver, providing a seamless charging experience. Our goal is to contribute to zero emission mobility and see to it that EV drivers can charge at the right location with the right solution. The EV market is growing and changing rapidly. The road will be exciting and with confidence we stay ahead.
We are looking for an enthusiastic new team member to join our IT Operations team. As IT Service Desk Operator you are responsible for the 1st level of technical support. You will be supporting office colleagues, developers and external parties in their operational IT needs. You will monitor incoming tickets and provide the ticket reporters with a satisfying solution. The tickets cover subjects such as:
Onboarding of new colleagues across different countries
Provisioning of new workplaces
Maintenance of workplaces
Software installation and maintenance
Phone-system and mobile phone enrollment and maintenance
User management (Active Directory)
Permission management
Purchasing of needed IT-facilities
Documentation and process improvements in the 1st line support
To find solutions to more complex issues you work together with other (2nd or 3rd level) team members.
This job requires you to be present in the office of our headquarters in Arnhem (Netherlands) for at least 4 days per week.
Job requirements
You have finished a post-secondary (in Dutch: MBO) IT related study
You have at least 1 year experience in a similar position and with multi-platform IT Operations environments.
You have experience with IT Operations concepts such as monitoring, back-up, restore, disaster recovery, performance, troubleshooting and root cause analysis.
You have knowledge of application installation and methodologies for automated installation.
You can effectively prioritize and execute tasks in a high-pressure environment.
You can work both independently and in a team environment.
You are precise in your work and inform users about progress on their ticket, also if no immediate solution is available.
Your strong communication skills enable you to effectively communicate with the appropriate level of technical detail for your audience.
You are fluent in English (Dutch, German or French are a plus).
In case you also bring the following, that is seen as a real plus:
Experience with Microsoft Azure (IaaS/PaaS/SaaS), Microsoft Endpoint Manager(Intune), Cloud platform management;
Experience with Jira cloud and Confluence;
Experience with Microsoft Windows Server, Active Directory and Exchange Online/Office 365;
Thorough understanding of security risks in the current business computing environment;
Knowledge of networking technologies including Tele-conference Solutions.
A challenging job in a fast-paced, goal-oriented environment. A competitive salary depending on education and experience. A good package of secondary conditions, including end of year premium, pension and a personal budget. At Allego you choose your own challenges, we will make education and training available if necessary to keep driving forward.
If you are interested in working at Allego we look forward to receiving your resume and motivation letter via the direct link.
Please do not contact us if you are an agency. We understand that you, above anyone else, have the best candidates, but we count on it that those candidates will know where to find us themselves.