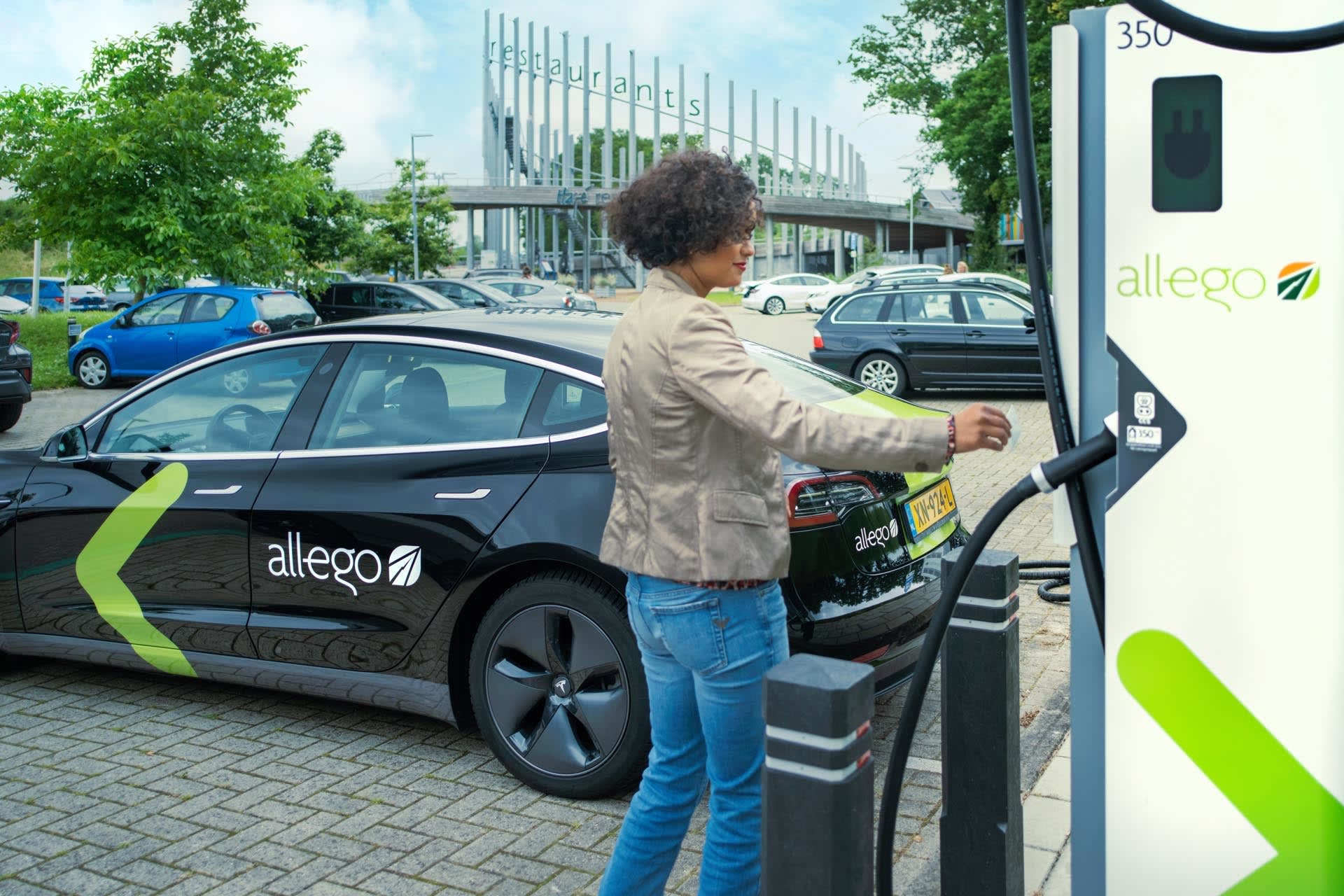 Company Secretary
Arnhem

,

Gelderland

,

Netherlands

Executive Committee
Job description
This is Allego
Allego is the leading company for fast and ultra-fast charging solutions to companies and consumers throughout Europe. We deliver charging facilities ranging from regular home charging to state-of-the-art high power charging that can be used by all electric cars and every EV driver, providing a seamless charging experience. Our goal is to contribute to zero emission mobility and allow EV drivers to charge at the right place with the right speed. The EV market is emerging and changing rapidly. With our proven track record and long experience, we keep driving forward with confidence.
A bit more about the job
As Company Secretary you facilitate all needs for the smooth functioning of our Executive Board. You provide administrative support and act as a liaison for all communications, legal and compliance matters. You support corporate governance and support the board of directors and other relevant committees to facilitate effective governance. In consultation with our CEO and chairs of the different committees you prepare and circulate agendas and supporting papers in suitable time, coordinate the meetings and logistics, and you are responsible for the meeting minutes and follow-up of agreed actions. You also make sure the company records are up to date and that statutory requirements are met.
As Allego is a listed company you will also take care of all the procedures and compliance relating to the listing and filings from a (corporate) compliance and governance perspective and also in relation to the non-executive board meetings, shareholder meetings and related committees.
On top of these tasks you manage all housekeeping issues for our Head Quarters in Arnhem.
Job requirements
This is you
You are a discrete professional, exercising significant initiative and confidentiality while working closely with the Executive Committee. You have experience in a similar role, preferably as a board secretary of a large company.
As our ideal candidate:
You have a legal and/or business administration degree (master or bachelor level) ;
You have at least 5+ years of experience in a similar role (company secretary, corporate or legal counsel, lawyer or working for a corporate administration company).
You demonstrate a broad technical knowledge and expertise covering conduct of business matters, corporate governance and compliance matters, and regulatory risk and change matters.
Your strong interpersonal skills and excellent communication skills, both orally and in writing, enable you to communicate effectively with stakeholders on multiple levels in an international organization.
You demonstrate strong organizational skills and work independently.
You take ownership over your actions and have the ability to focus, deliver and meet deadlines.
You live in the Netherlands, preferably close to Arnhem
Note: should you have a legal back ground with less experience but you feel confident you fit the role we would also like to hear from you.
Our offer
There is a team of eager EV addicts waiting for you to join. You will get colleagues that are driven to make a difference in achieving zero emission mobility, knowing that working together is the only way of making impact. You get a challenging job in a fast-paced, goal-oriented environment. A competitive salary depending on education and experience. A good package of secondary conditions, including end of year premium, personal budget, and pension. At Allego you choose your own challenges, we will make education and training available if necessary to keep driving forward.
If you are interested in working at Allego we look forward to receiving your resume and motivation letter via the direct link.
Please do not contact us if you are an agency. We understand that you, above anyone else, have the best candidates, but we count on it that those candidates will know where to find us themselves.