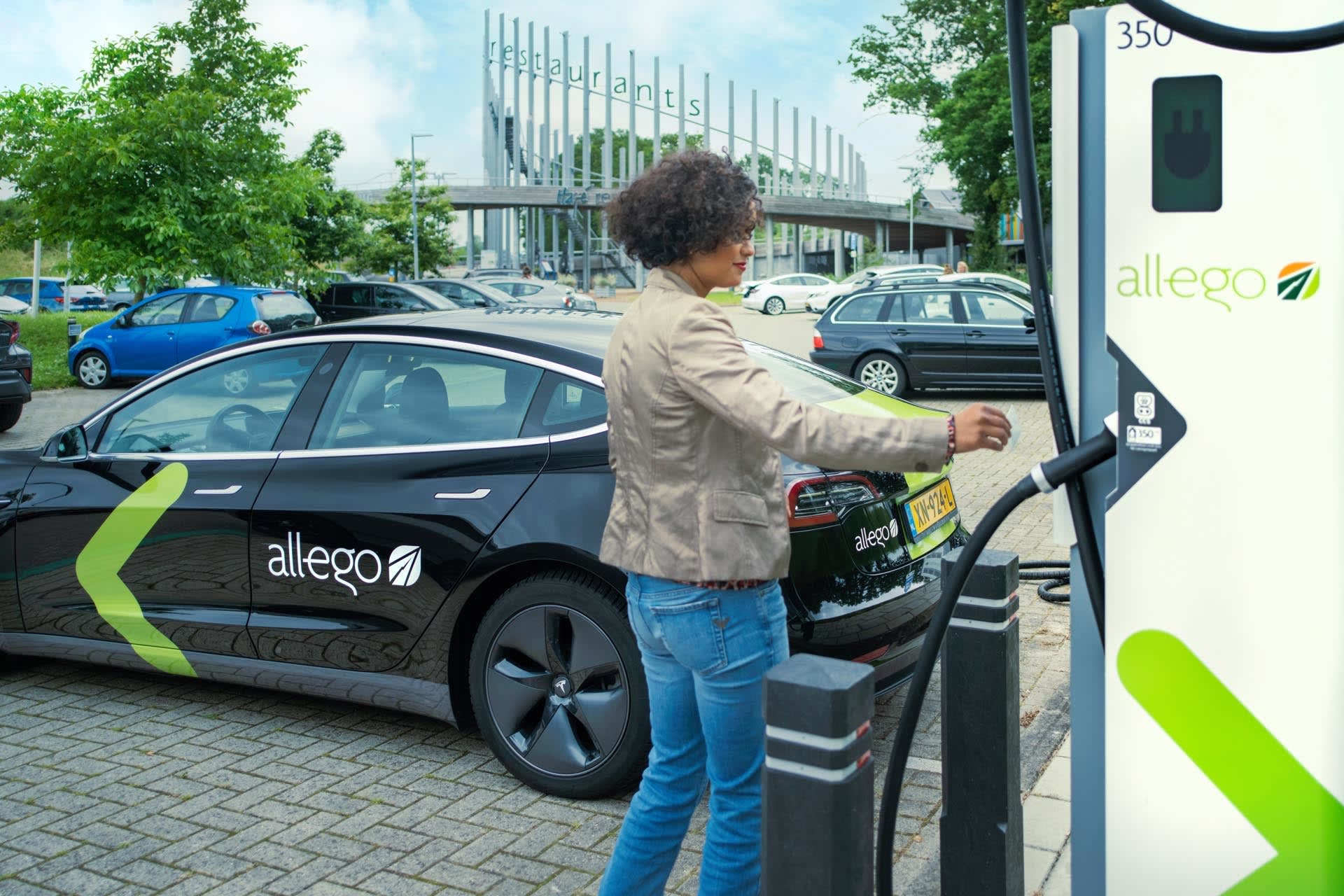 Business Developer Italy
Rome

,

Lazio

,

Italy

Region South & Central Europe
Job description
This is Allego
Allego provides reliable charging solutions to cities, companies and consumers. We deliver charging facilities that can be used by all electric cars and every EV driver, providing a seamless charging experience. Our goal is to contribute to zero emission mobility and allow EV drivers to charge at the right place with the right speed.
Allego has built 26,000 EV charging points across 18 European countries, and is recognized as one of the most successful European pioneers in EV charging infrastructure. The EV market is emerging and changing rapidly. So our road is exciting and we keep driving forward with confidence.
A bit more about your job
Allego is now ready to bring its European High-Power Charging (HPC) network to Italy. To develop our first HPC locations in Italy we are in need of an Business Developer Italy. As Business Developer you will be responsible for identifying and securing locations to develop publicly accessible Ultra-fast Charging. You will engage with land and property owners from the retail sector, B2B clients, highway operators and governments. You will be directly responsible for the successful negotiations with property owners, landlords, and real estate developers. Internally, you will work with our Network Planning team to assess profitability of locations, and you will hand over secured locations to your Deliver Manager colleagues that take care of construction. You will join at the start of our Italian HPC activities, so you will be an important representative of Allego towards the market.
In short, in this role you:
developed strategies regarding which sectors/partners to target, and how to get access
identify, assess, and secure locations to develop publicly accessible Ultra-fast Charging
create solid and commercially sustainable business cases for each project
lead negotiation with property/land owners, real estate developers, large B2B tenants
build and maintain a sales pipeline with quality leads
Job requirements
This is you (at least we hope)
To be successful in this exciting new role you have a proven track record in sales, winning and closing opportunities. EV experience is desirable, however we would rather see that you have the drive and tenacity to win long-term partnerships with location partners. In addition, we would be looking for the following skills, experience and qualifications:
self-motivated, driven, hungry for success in a target-orientated environment
determination and resilience to close leads with a win/win mindset
excellent networking, negotiating and presentation skills
well-networked in retail, real estate, highway- or related sectors
Bachelor's or Master's degree and at least 3 years of experience in business development
proficiency in Italian (native) and English (professional working). Portuguese is a plus.
This is our offer
A challenging job in a fast-paced, goal-oriented team environment. A competitive salary depending on education and experience and company car (100% electric of course). A good package of secondary conditions, including meal allowance, healthcare insurance and pension. At Allego you choose your own challenges, we will make education and training available to keep driving forward.
If you are interested in working at Allego we look forward to receiving your English resume and motivational letter via the direct link.
Please do not contact us if you are an agency. We understand that you, above anyone else, have the best candidates, but we count on it that those candidates will know where to find us themselves.